Fully Dedicated Hosting
Fully dedicated individual WordPress site hosting, backed by Digital Ocean. Fast, easy to use, great support for WordPress Hosting.  See all we have to offer!  Some websites rank better just after we start hosting them.  World class hosting for WordPress websites done right.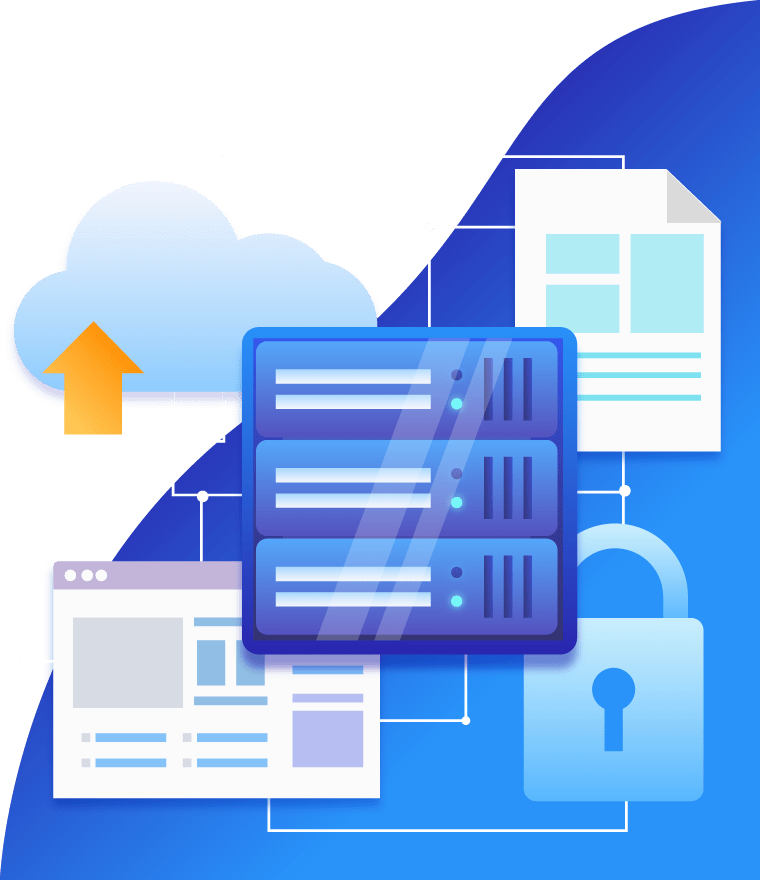 Features
Why Private Dedicated Hosting

Safe & Secure
In addition to our secure hosting platform with dedicated IP, your site is not sharing space with other sites.  A additional step is adding your site to CloudFlare which adds another layer of security and speed with Geographical Data Centers.  We look for every advantage to improve your site speed for SEO.

Automatic Backups
Just imagine your site and it's contents gone during a hack!  Yikes, it happens frequently with Black hat hackers.  Sometimes during development or security updates plugins may break the site.  Backups provide an easy re-entry point.  Our third party professionals will restore a broken or hacked site in short order.

Host Analytics
For those who want your websites analytics sent to them directly we can set that up for a monthly report.  Watch your new site begin to gain traction as you work toward your goals.  This is very rewarding as you can see how various Social Media promotions and email blasts can add to your bottom line.  1TB of Bandwidth 20K visitors to start!

Cloud CDN Servers
Our Local SEO pack comes with optimized images and fast CDN delivery for mobile phones.
Daily Backups
Daily backups come with every site for emergencies or those who blog regularly.

Self-Healing Architecture
Automated monitoring to restart or rebuild server resources.  A great idea!

Web Application Firewall
Stop malicious traffic before it ever reaches your site with our hosted WAF.  Huge!

Daily Virus Scans
Daily Core File scanning, firewall, two-factor authentication, and more up request.

Free Migration
We will manually migrate for free for existing sites and convert to WordPress.
Dedicated IP
For security, SEO, and reliability - nothing here is shared.  We learned the hard way.

Free SSL Certificates
Automatically added via Let's Encrypt.  Improves old protocols to trusted!

Object Cache
Improves performance and lets you handle traffic with ease.  Less snags!
Turn Pro With Free @yourdomain Email Accounts
Help your clients and users stand out with free hosted email accounts. Easily connect via POP to your favorite email providers, or take advantage of UNLIMITED email forwarding. *Setup Fee (one time) for DNS & MX Records required.

24/7 Award Winning Support
Something happened to your site while on our hosting platform that you may have broken or a bad update can break a site.  Our hosting partners are there 24/7 upon request.  Most times it's a simple fix or update.  That's why we backup and scan daily.
30 Day Money Back Guarantee
If we can't improve your website with our hosting, software, CDN and our Local SEO package within 30 days, we will give you your money back!  We will bench test previous sites before migration and show you the results.
60 Days of Free Hosting
When you purchase your hosting for the year in advance we will subtract 2 Months (60 Days of Hosting) off the top.  Or pay monthly whatever works best for you.  We will even set up a Free CloudFlare Account for you and hook it up to our CDN with our SEO intergration Package!  Now your really flying.